by MASSEUR Utrecht
at the heart of Utrecht
from relaxation to pain relief Relaxation massage
Relax your mind and body with a relaxation massage and detach from your daily dose of stress. This massage will take you away from the constant external stimuli and from the high-performance pressure. The relaxation and de-stressing will also help you prevent burnouts and associated problems. Back, neck & shoulder massage
The tense areas of the neck, shoulder blades, upper and lower back are given special attention: these are the areas where many people experience tension-related physical complaints. This massage will let you breathe and move freely again. Your muscles will be softened and your constraints will be lifted. This massage provides relief and reduces headaches and complaints from migraines. Massage in consultation with the masseur
Massages ranging from relaxation to pain relief. In consultation with the masseur, you will determine a massage that fits your personal discomforts or the disbalance in your body. During this massage, your muscles will be softened and painful contraction knots, adhesions and the connective tissue beneath your skin will be loosened. Prenatal massage
This one is the for moms-to-be. Allow yourself and your child an intense sensation of relaxation. The masseur specialises in prenatal massages and knows what can and what should not be done during pregnancy: safe and pleasant. This massage focuses on the wellbeing of both mother and child and relieves any pregnancy aches. Mama massage
The mommy massage will bring you back into balance faster and you will recover sooner after your pregnancy. Continuously lifting your baby is quite heavy, this often causes neck-shoulder-back complaints. Mama massage is aimed at sparing your back, neck, shoulders and arm muscles. This massage is relaxing as a preventive, a moment for yourself and then completely for your child and family again. Head massage
Do you suffer from headaches, insomnia, stress, burnout, fatigue or migraines? That's a main passage worth trying. During this massage, your neck, shoulders and part of your upper back will be massaged in addition to your head. Problems in these areas are often the cause of headaches, so a lot of attention is paid to them. Chair massage
Chair massage provides a moment of relaxation, resulting in a sharper mind, better concentration and a fitter body with smoother muscles. Chair massage is a tailor-made, effective pressure point and massage treatment, which is given on an ergonomically shaped chair. This massage focuses on the head, neck, shoulders, back, hips, arms and hands, and is given through the clothing
My strength is in my energetic hands
My strength as a masseur is in my energetic hands. I am a people-oriented masseur who can sense people well. With my professional vision as masseur and my sensitivity in the contact with people, I work with openness and trust.
Training as masseur
I have followed and completed the masseur training at the academy for massage therapists, a professional training to become masseur and massage therapist. During this training, I studied various massage forms, treatment methods and basic medical knowledge in depth at university of applied sciences level.
The step to masseur
After I had ended up in a heavy burnout from which it took me four years to recuperate, I had a very strong drive to help others de-stress, relax and prevent burnouts. This was when I took the step to re-train from civil engineer and designer to masseur.
A massage voucher is the perfect gift
Have you received a massage voucher?
Book a massage online and redeem your massage voucher with MASSEUR at the massage parlour; we will deduct the value of your massage voucher from the massage booked.
Note: please select payment method: Betaal in salon (pay at parlour)
Gifting a massage voucher
A massage voucher is an original, healthy, unique and precious gift. A massage voucher is fun to give and simply delightful to receive. A great gift for special or festive occasions, such as: birthdays, Mother's Day, Father's Day, Valentine's Day, bachelor's or bachelorette's days, weddings, graduations, before or after an exam, new home, new job, St Nicholas, Christmas, anniversaries, pregnancy, after birth, or simply as a spontaneous thank you!
Massage vouchers for companies
A massage voucher is an original business gift and a present that is highly appreciated by your staff, co-workers or business partners. You can offer them this gift during such occasions as: on Administrative Professionals' Day, as a business gift, in a Christmas hamper, St Nicholas hamper, upon the achievement of a target, as a reward or as a parting gift. With a relaxation massage, your co-workers will perform better, and by getting a massage regularly, you can prevent or diminish a burnout as well.
Ordering a massage voucher
Massage vouchers can be ordered online. You will receive your vouchers within three days after payment by mail at your home address. The massage voucher can also be sent by registered mail, at additional cost. And you can buy a voucher during your own visit at the MASSEUR massage parlour as well, of course.
Read reviews about MASSEUR
Written by our customers, so you know what to expect at MASSEUR Utrecht.
"MASSEUR" is a very relaxed guest, who will make you feel comfortable in no time. I felt seen, heard and understood and the treatment that followed after an intake was tailor-made and exactly what I needed. It has been a long time since I had such an effective and pleasant massage. His "studio" is a very nice, open and comfortable place. The combination of "homely" and very professional (and knowledgeable!) Will definitely keep me coming back.
Martijn
This is the best massage I've had in ages! Ronald receives you very hospitably in his salon. What I really liked is that he first talks to you briefly to gauge what kind of person you are and why you would like a massage. The way Ronald massages you notice that he does not just go off a tune, but really makes contact with your body and massages where necessary. It is also a beautiful and clean salon. I recommend Ronald for 100%!
Godelief
Had a wonderful relaxed pregnancy massage. The pillow you can lie down on relieves your stomach and breasts, so that after all this time you can finally lie on your stomach. The massage was solid and relaxing. Ronald is very nice and puts you at ease. Recommended!
Evelien
Clean environment, attention to the person and the complaints or wishes. Ronald has experience in several sports areas and was able to advise and massage me well. My complaints in my lower back have actually diminished due to the massage. Thanks and see you next time
Paul
I have been going to this massage practice every month for a while now. I used to visit a lot of other practices, but never really had a click or the idea that you were really getting a good massage. Until I came to this practice, a real relief. It has therefore become my permanent home for a reason. He listens carefully to your complaints and knows how to massage these complaints away in a caring and professional way. Really great!
Rosa
Very friendly masseur who first sits down with you to discuss your complaints. I had a head massage for the first time and that was a very nice new experience!
Anoniem
I really liked the massage with Ronald. We briefly discussed my complaints after which the massage started - he could really sense what my muscles needed! Clearly someone with a lot of expertise, talent and, above all, a love for his profession. The atmosphere was very relaxed and calm and my shoulders and back feel considerably better now. I will definitely come back!
Anna
Had a wonderful massage. Have visited many different salons / masseurs but this is one of the better ones. Space is nicely decorated and table is very comfortable. Ronald has a calm and friendly appearance and massages in the right places in a pleasant way. No music or other stimuli, so relax. I'll definitely return.
Levy
Friendly and relaxed reception with attention and explanation. Good massage; it is not a standard tune that is played, but Ronald really pays attention to the places where this is needed. Then completely quenched, delicious!
NINA
What a great experience! Besides a very good massage, a beautiful and relaxing atmosphere. Highly recommended if you want to give yourself a gift.
Anoniem
Had a wonderful pregnancy massage! The pillow completely supported my stomach, making it really enjoyable!
Esther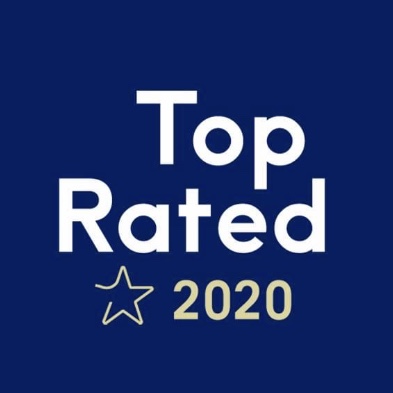 Based on your customer experiences, MASSEUR Utrecht has been voted 'Top Rated' for 2020 – a real gem
MASSEUR finds it very important that your massage visits are in a responsible, safe, hygienic and relaxing way, therefore below the house rules, information, advice and rules about the massage treatments. Ethics and hygiene are important to MASSEUR. You do not have to bring your own towels, these are abundantly available in the massage studio.
click on the parts below: